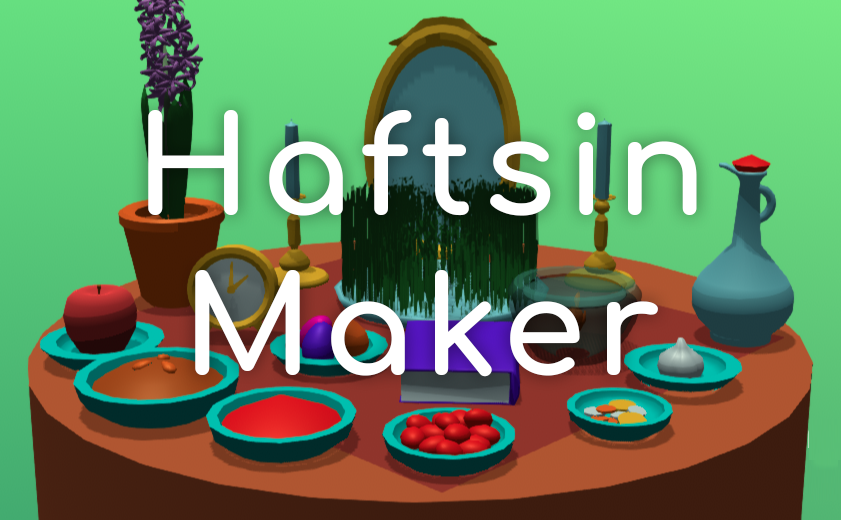 Haftsin Maker
A game about celebrating Persian New Year. Features custom Haftsin decorating and fun physics. Take a photo and share a New Year card with your loved ones!

Created by @yasiman3d & @mdehdashti & @saampahlavan
Controls:
Left Click / 1 Finger Touch: Move Item
Right Click / 2 Finger Touch: Move Camera
Mouse Wheel: Rotate Item
یک بازی در مورد سنت هفت سین در عید نوروز. از تزئین هفت سین خود لذت ببرید. عکس بگیرید و یک کارت سال نو را با عزیزان خود به اشتراک بگذارید
:کنترل ها
کلیک راست: برای حرکت اشیاء
کلیک چپ: برای حرکت دوربین
Install instructions
Press "Run Game" and play right in your web browser!
Alternatively, download the game by hitting the "download" button. Extract the zip file, and run the .exe file (or .dmg file if using a Mac).
Comments
Log in with itch.io to leave a comment.
I like this game, tho I think I might have knocked some things off by mistake.